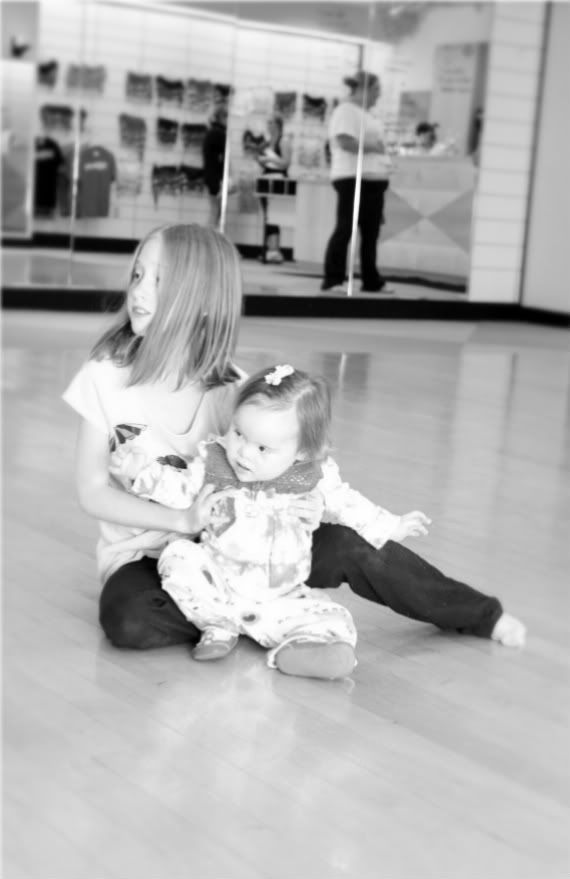 Kiliegh returned to dance class last night. She took a break starting around mid summer and since she was doing so well in school and was really showing an interest in returning we were all in agreement that it was time for her to dance!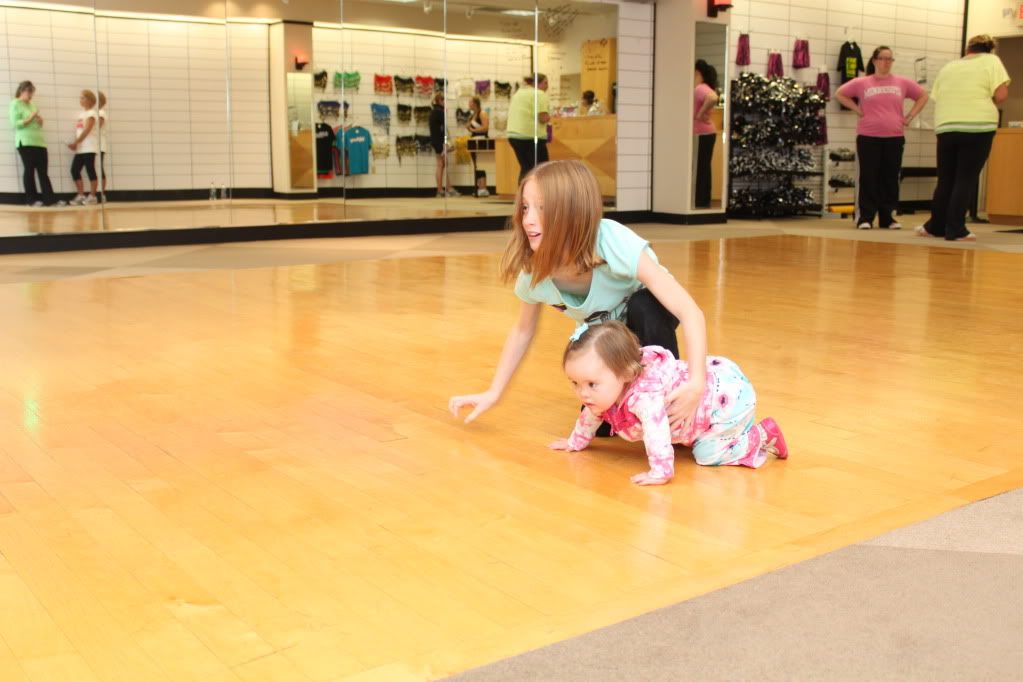 We arrived about fifteen minutes early, I thought it was a good idea to come early since this was also a new dance studio for K. I wanted her to get a "feel" for the place and be comfortable for when her class began.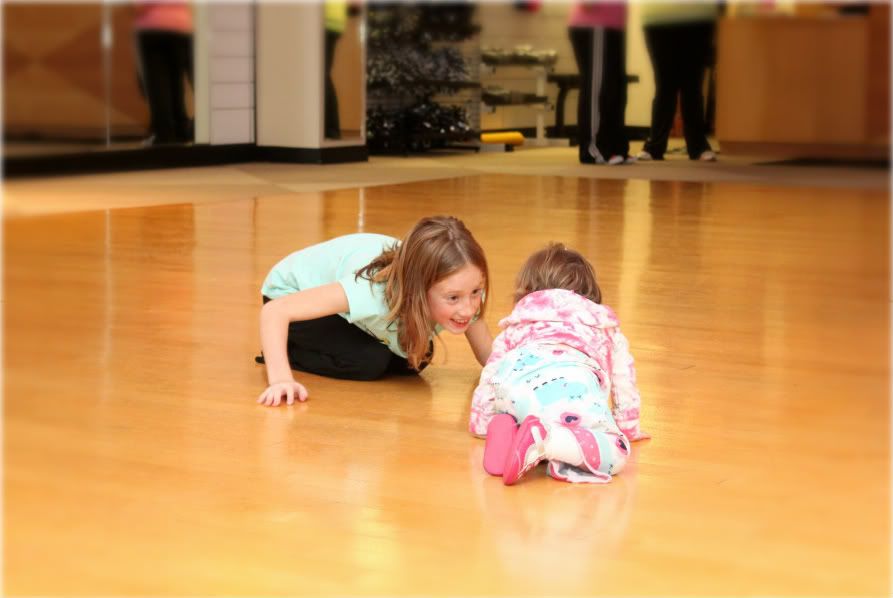 Kiliegh is a shy and quiet girl. She has a high pitched laugh when you really get her going and squeals when she is overly excited but it takes time for new people and new surroundings to be blessed with those sounds.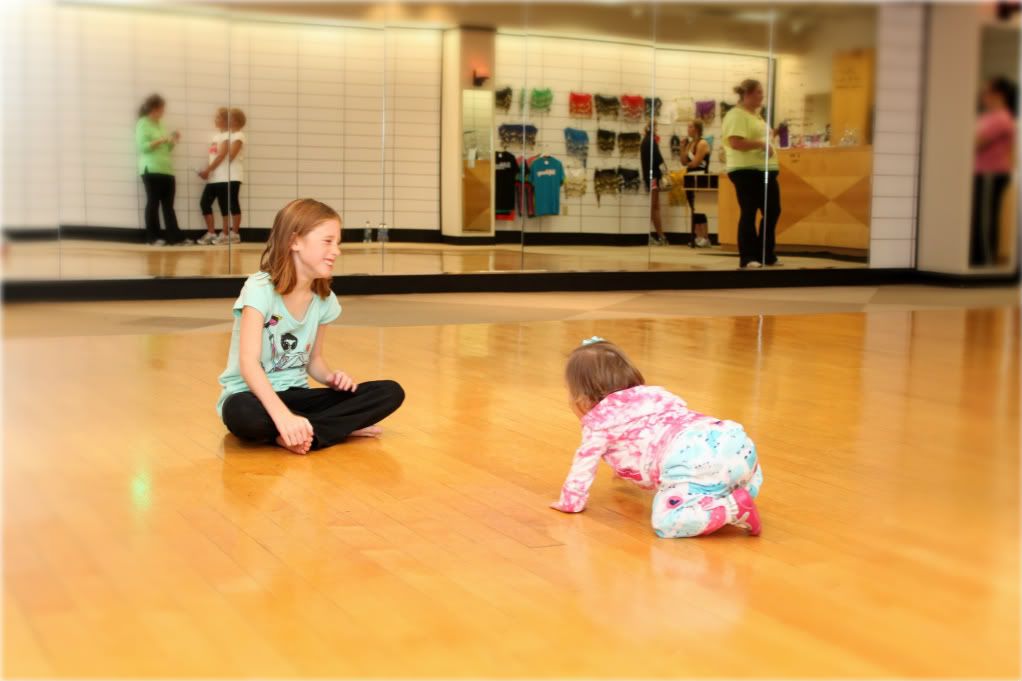 Kiliegh typically stays glued to my side until she is comfortable with her surroundings and that's okay. However, since Vada wanted to explore the slippery floors and mirrored walls of the studio, Kiliegh broke out of her shell and followed along.
Vada sparked the interest of two other dancers and she began to tell the girls some of her best stories. I was busy taking pictures and couldn't tell what she was saying...but it must have been pretty funny.
It was 7:30 PM and close to Vada's bed time when K's class began. Vada was ready to be cuddled and Kiliegh was ready to dance.
And so she did.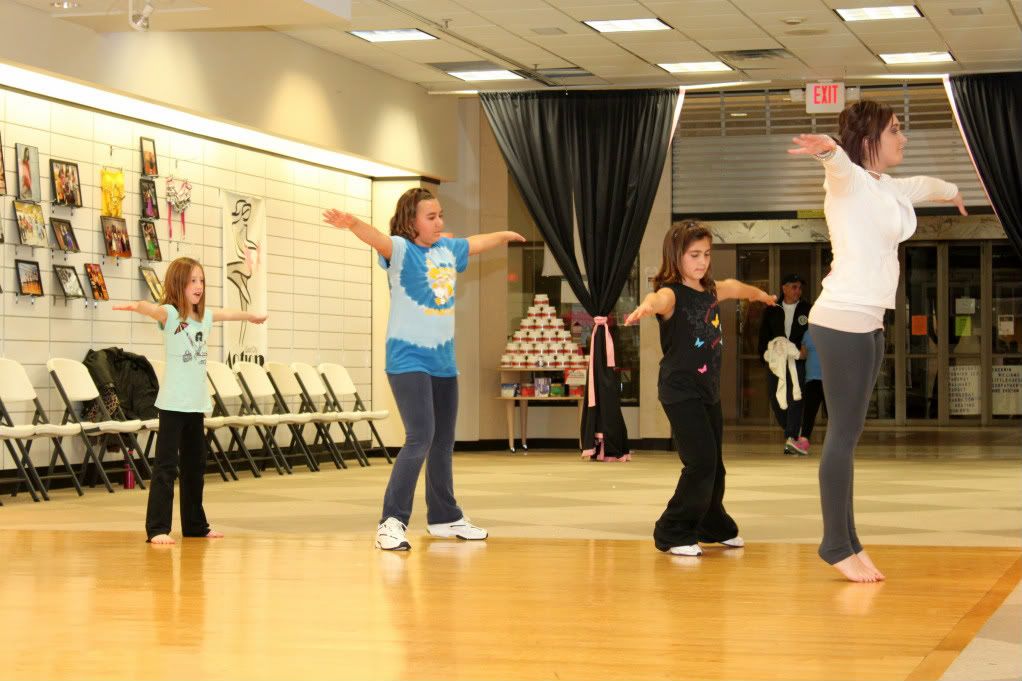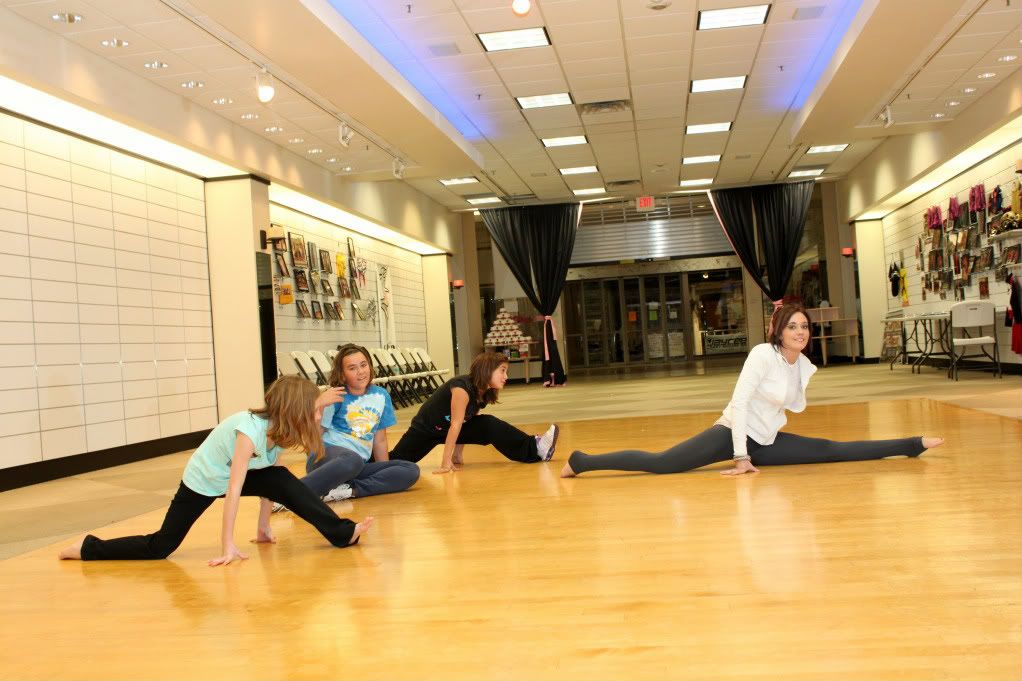 Vada enjoyed watching the girls dance. She bounced in my lap and clapped her hands. I cant help but wonder what her "thing" will be when she is older... Time will tell and I am excited to see.