The trip to Saint Louis was great! Vada slept the whole way!!! She had ate a huge breakfast with Daddy , so she had a full tummy. I guess the key to our successful drive. She stirred a couple of times throughout the drive but never fully woke up until we were about a half an hour from the hotel/hospital.




I thought that the long nap would have interfered drastically with her bedtime but I thought wrong. It was a very minor change from her norm and nothing to complain about. She played in our room (at the hotel), took a bath, played some more and then was asleep by 11 PM. I was in bed by midnight. Not too bad, if I do say so myself! It could have been worse, for sure.



We arrived at the Children's Hospital at 8:30 AM and by 11 AM Vada was hooked to the EEG and was sent to her room which she is now confined to until the testing has been completed. Prior to her being being hooked up we had about twenty minutes of wagon walking through the twelfth floor hallways. She really enjoyed that and since she was already behind on her nap I think that all of the walking also helped her stay calm(er) while getting all of those stinky leads stuck to her poor baby head.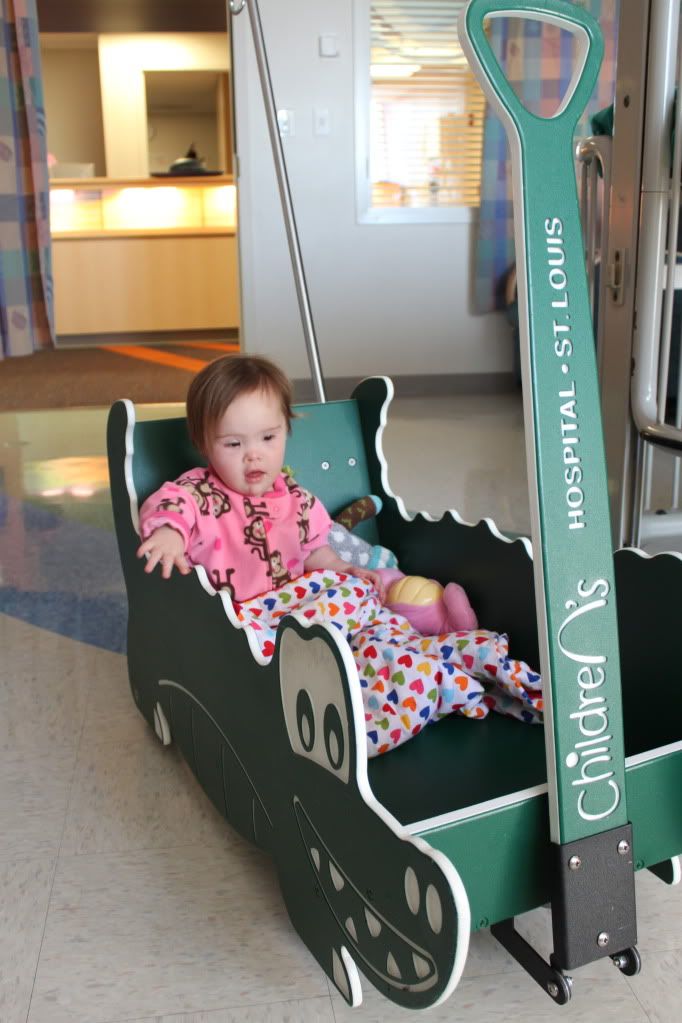 Now, we're in Vada's private room. She's hooked up but is still able to be somewhat mobile. She is scheduled to be here for four days. Although we may be able to leave sooner
if w
e get what we need before the four days are up. They just scheduled it that way so that we would hopefully have enough time to "catch" what we would need. She was scheduled to have a sedated Lumbar Puncture but that was canceled. (Sometimes people who have seizures also have metabolic disorders that can cause the seizures, which was why they had it scheduled in the first place-- to rule out other possible causes. However, Vada had a bunch of labs drawn a couple of weeks ago and they came back fine which is why they decided against this test, at least for now.) So for the time being we wait and watch and I work really hard at keeping my girl entertained...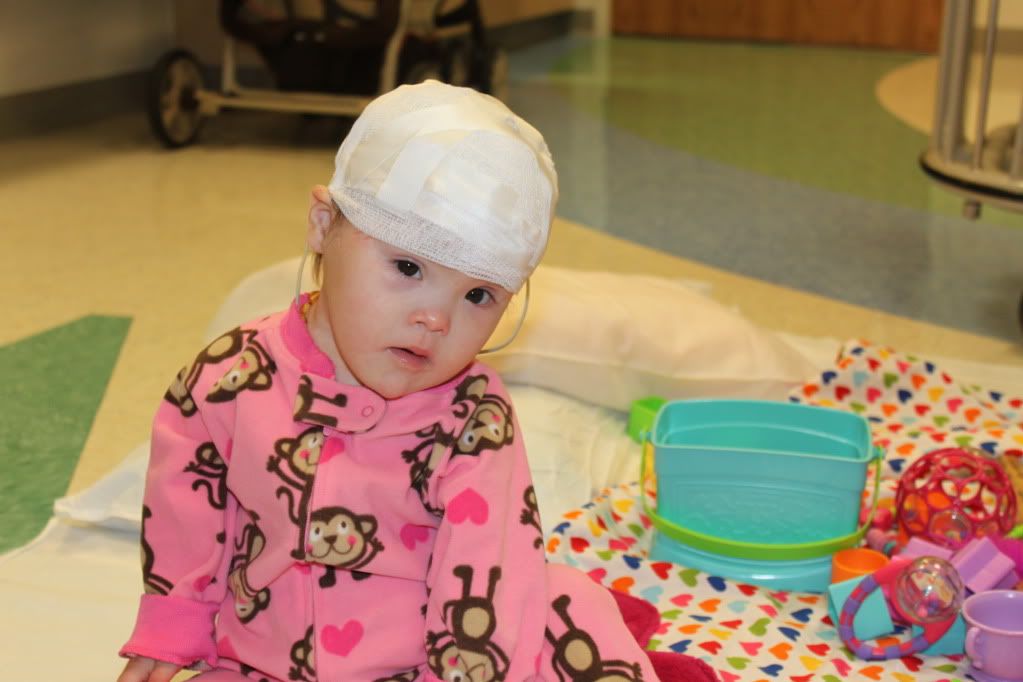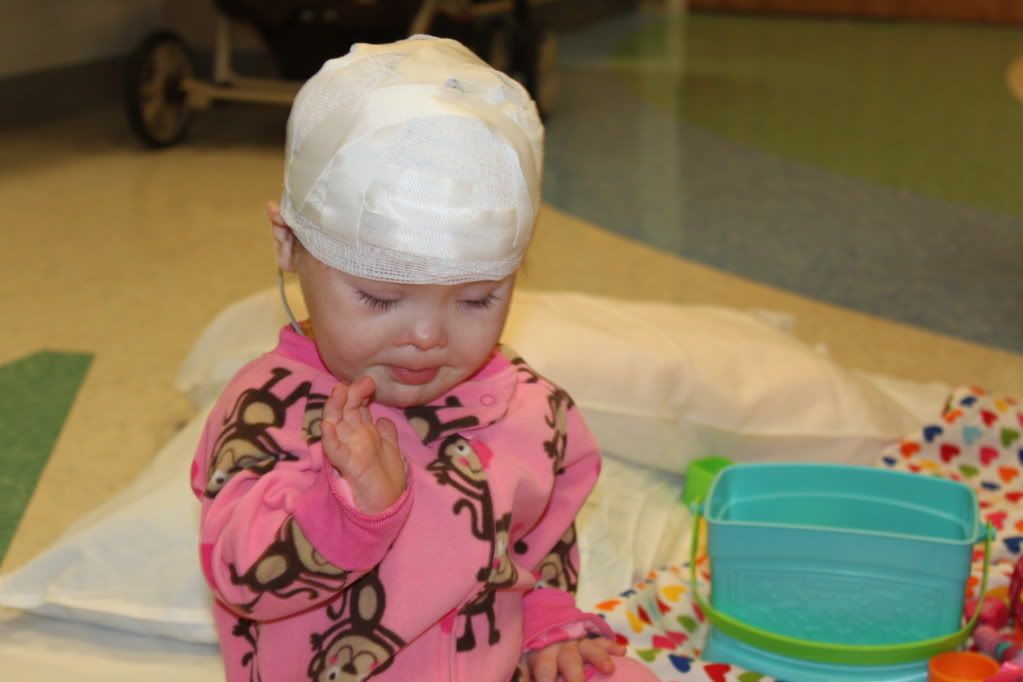 At the very least, she's getting fed well!