Today Vada and I took a tour of our local (soon to be opened)
GiGi's Playhouse
. GiGi's is a Down syndrome awareness center that has a vision where individuals with Down syndrome are accepted and embraced not only by their families but from their schools and their communities. GiGi's mission is to increase positive awareness of Down syndrome by empowering individuals who have it as well as empowering their families and the communities that they live in. If you would like to read the beautiful story on how GiGi's began click
here
.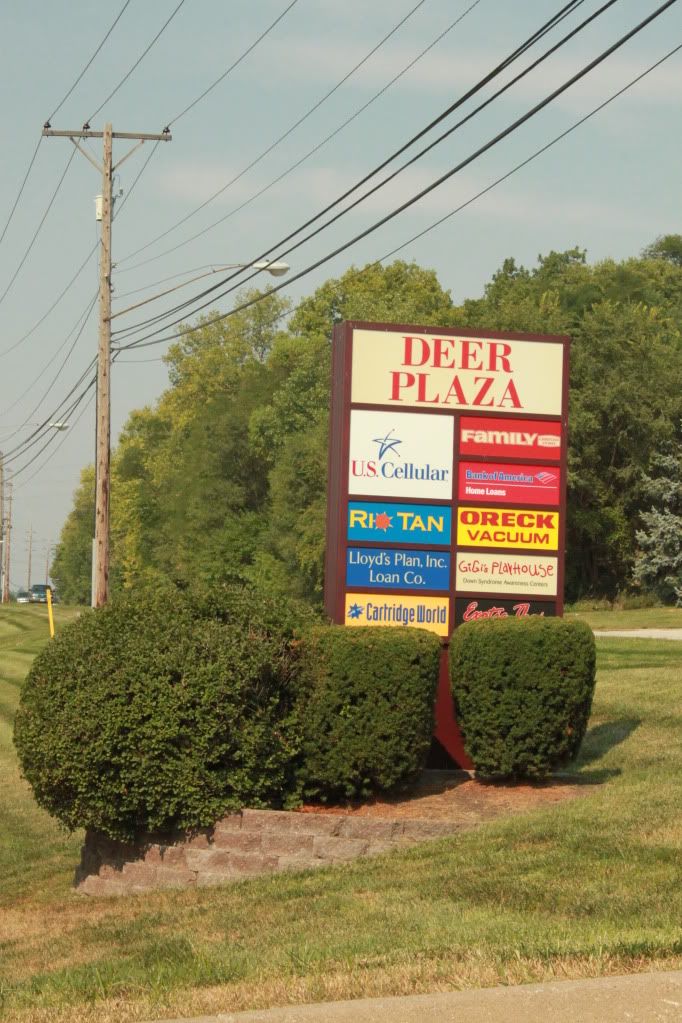 Today was just a quick drop in to visit with Michelle, who is the site coordinator for the QC GiGi's (and also someone that I consider a friend). She gave us a quick tour and we discussed all of the exciting plans for the near future. I can not put into words how thrilled I am that GiGi's is here and that Vada as well as myself and my family will somehow be a part of it.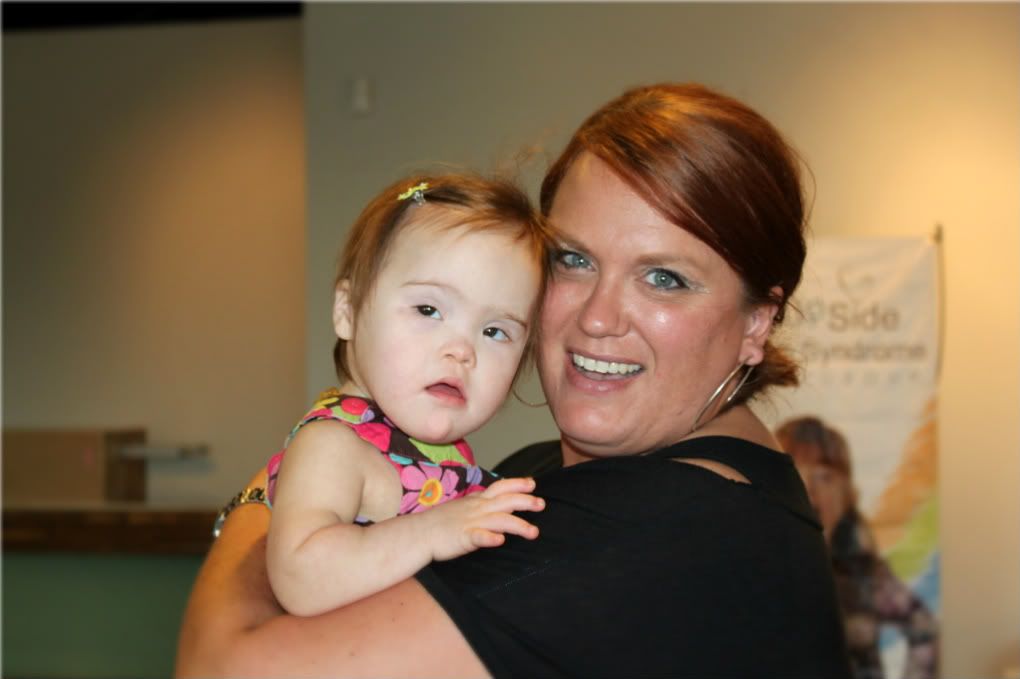 Vada was sleepy and snuggling up with Michelle.
We have less than a month (twenty-eight days to be exact) until the Quad City GiGi's is open! The Grand Opening will be on the same day as the awareness walk, just a little later in the day so it's going to be a busy one for many people.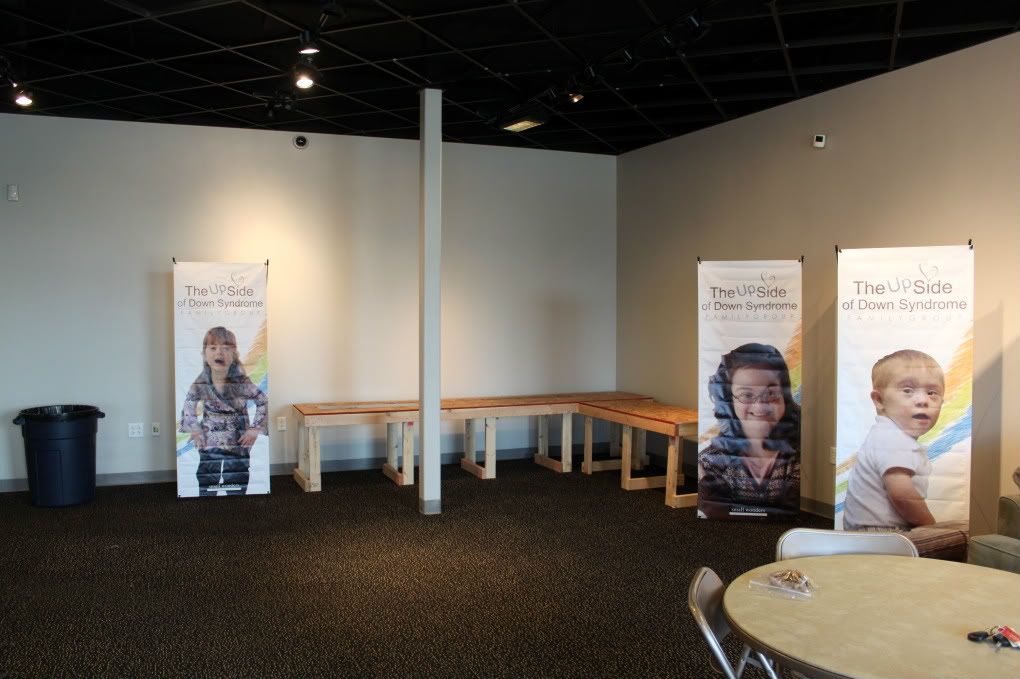 There is still a lot left to do before GiGi's is open but it'll get done and it sounds like its going to look amazing! It does look a little bare right now but tomorrow the stage is arriving and since every GiGi's has to have a stage, this is a huge step forward.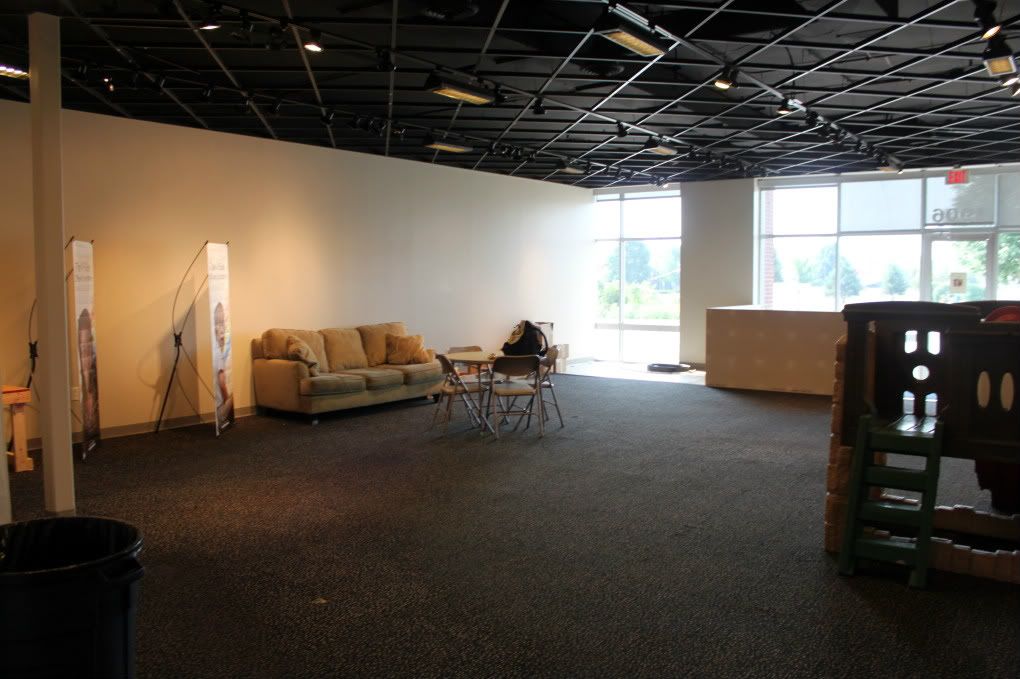 GiGi's offers a wide variety of
programs and activities
for all ages. Some of the activities that I am excited for Vada to be able to participate in are
The Walkers Program-
it helps strengthen the skills in children who are beginning to walk.
The 2 &Under Group-
it promotes positive beginnings for families with an infant or a toddler with Down syndrome. Its main focus is on ongoing support and networking for new and current families-- anyone who knows me or who has done even the slightest of reading from my blog knows that I love, love, love meeting new families and their children who shares having a bonus chromosome in common with our Vada! There is a group called Daddy and Me that I am interesting in as well, although I am not for sure on the age requirement for that particular group and I think the programs that are offered varies from one location to another depending on the groups that are participating.
Anyway
,
Daddy and Me
promotes positive interaction and social networking between children with Ds and their male role models. How cool is that? Sibling Time is another group that I am hoping to have in our QC location.
Sibling Time
is a group that offers a positive place to share about life with a sibling with Ds.
With so much to offer its hard to not get excited about everything GiGi's will bring, not just for Vada but for everyone in our area. I can't wait!
One last thing that has to do with GiGi's is the Fundraising Walk that our local Down Syndrome Family Group is doing-- it's quickly approaching! The walk will be on October 1st at 10AM. In the past years we have done
The Buddy Walk
. However, this year we will be doing
Walking on the Upside of Down Syndrome for GiGi's Playhouse of the Quad Cities
(link to registration is attached). All of the money raised from the walk will be specifically for the QC GiGi's and its programming.
Last year we had almost thirty people join "Team Vada" and we would love to have any and all of our friends join us again this year. If you are interested click on the
link
and sign up. If you have any questions feel free to contact me. If your unable to attend the walk but would like to make a donation, contact me.
Registration for this years walk will be accepted after September 16th and even on the day of the walk. However, if you register after the 16th you will not be guaranteed a Tshirt.
Last year Vada was unable to come to the walk, this year (as long as she is not sick) were bringing her along for what we consider a great celebration of beauty, life and all of God's perfections! I
really
hope to see you there!