When she was a baby the song that was sung by Lee Ann Womack 'I Hope You Dance' was a major hit. It was also the only country song that I liked. It made me think of Jasmine every time I heard it on the radio. I liked it so much that I even bought the CD. Jasmine changed me from the daring and troubled young girl that I once was into a mother who was determined to do better and live better for my daughter so that she had what I didn't. Its funny because at the time of this songs release, I used to think of Jasmines future. Now I think of both her future and of when she was a baby who every time she heard this song would run to me and say "Mommy! Dance with me, dance with me!", and I would, every single time.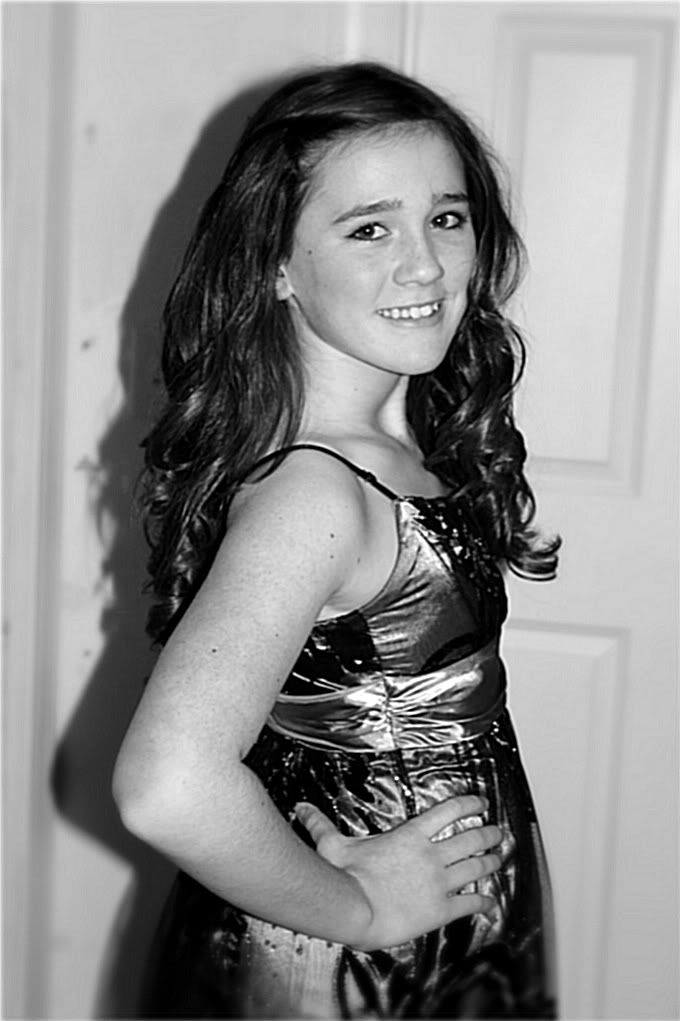 On the evening that I took these pictures I had curled my little girls hair and did her make-up. She was going to her second school dance, the Winter Dance, but this was the first one that she dressed up for (the other dance had to be felt out, so she knew what to expect for this one.). This wasn't the first time that I had done these things for her but it was the first time that I looked at her and saw the young woman that she is quickly becoming.
I wish that I could say that I am not one of those mothers who have dreams for my children (because it seems to be the thing to say), but I do have dreams for each of them. I wonder what they will become. I have hopes of what they will achieve. I long for them to succeed and to have better than what I could provide for them. I have dreams for them. I do, and when I look at Jasmine I hear the songs words so clearly its as if I have the them on repeat in my memory.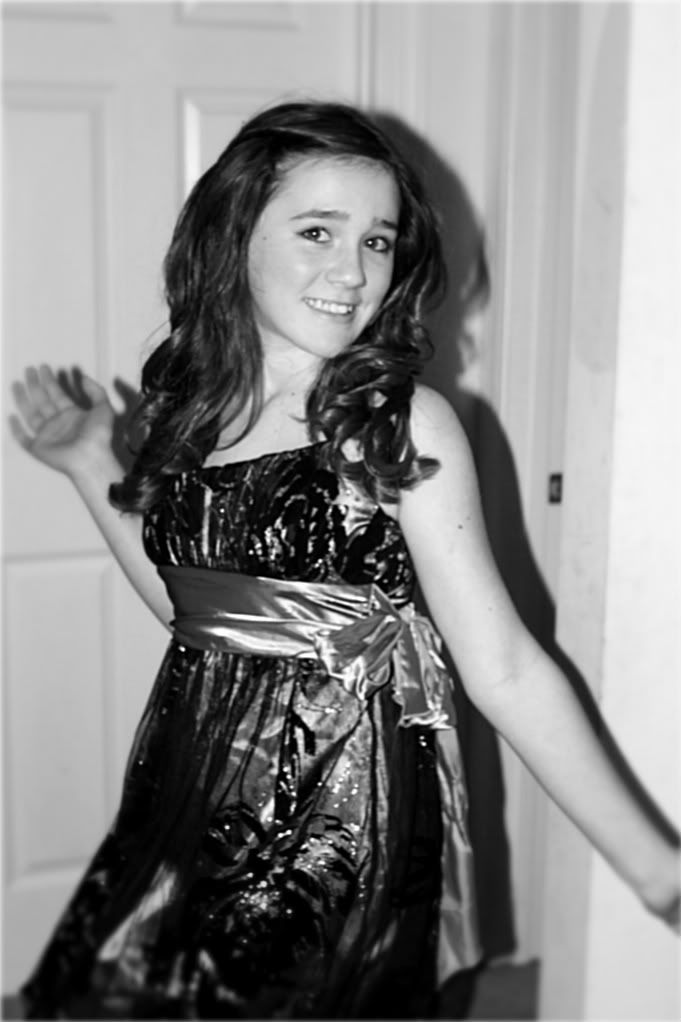 Sometimes I wish that I had a remote to fast forward into our futures. Just for a quick glimpse. That way I could see where I had gone wrong and what I could do differently but that's not how things work and no matter what, God has it all planned out already. I just pray that I am doing right by Him and that my children follow Him as well.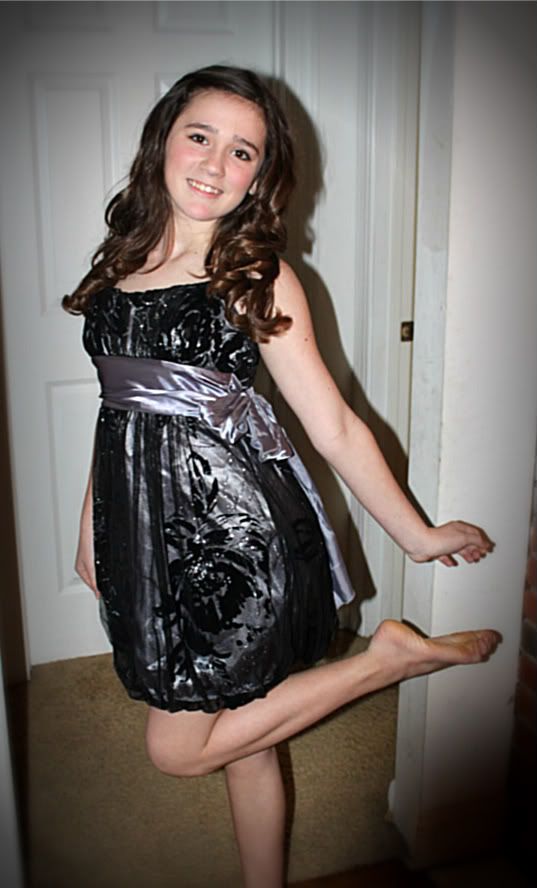 To my Sweet and Beautiful Angel Jasmine, may you always take time to dance.
I hope you never lose your sense of wonder
You get your fill to eat but always keep that hunger
May you never take one single breath for granted
God forbid love ever leave you empty handed
I hope you still feel small when you stand beside the ocean
Whenever one door closes I hope one more opens
Promise me that you'll give faith a fighting chance
And when you get the choice to sit it out or dance



I hope you never fear those mountains in the distance
Never settle for the path of least resistance
Livin' might mean takin' chances, but they're worth takin'
Lovin' might be a mistake, but it's worth makin'
Don't let some Hellbent heart leave you bitter
When you come close to sellin' out, reconsider
Give the heavens above more than just a passing glance
And when you get the choice to sit it out or dance
I hope you dance
(Time is a wheel in constant motion always rolling us along)
I hope you dance
I hope you dance
(Tell me who wants to look back on their years and wonder, where those years have gone?)
I hope you still feel small when you stand beside the ocean
Whenever one door closes I hope one more opens
Promise me that you'll give faith a fighting chance
And when you get the choice to sit it out or dance