Often I write about what a hard day that
I
have experienced. I write about how tired
I
am or how
I
need a break. Today, Vada has taught me once again to
suck it up and keep going
! This girl is a rock. She takes a licking and keeps on ticking. She's like the energizer bunny-- she keeps going... and going... and going. Okay, okay-- you get my point, she's impressive-- but i'm bias.
In all truthfulness, she was amazing today. She had physical therapy where Kim introduced all sort of new things. They were busy, busy, busy! Kim gave Vada little breaks and kept her attention throughout the whole hour! It was very productive!
She worked on standing on things that were not firm or steady.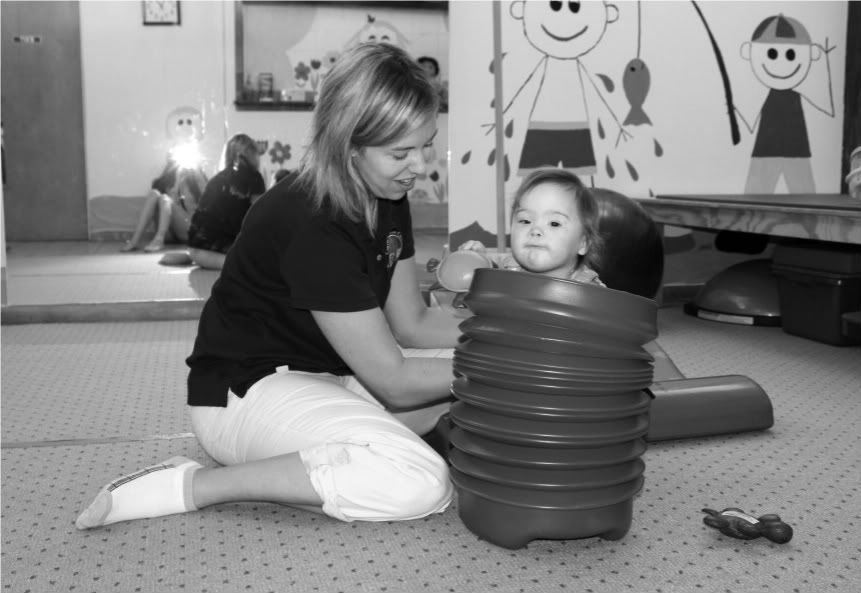 This was something that she climbed right onto but did not enjoy standing on.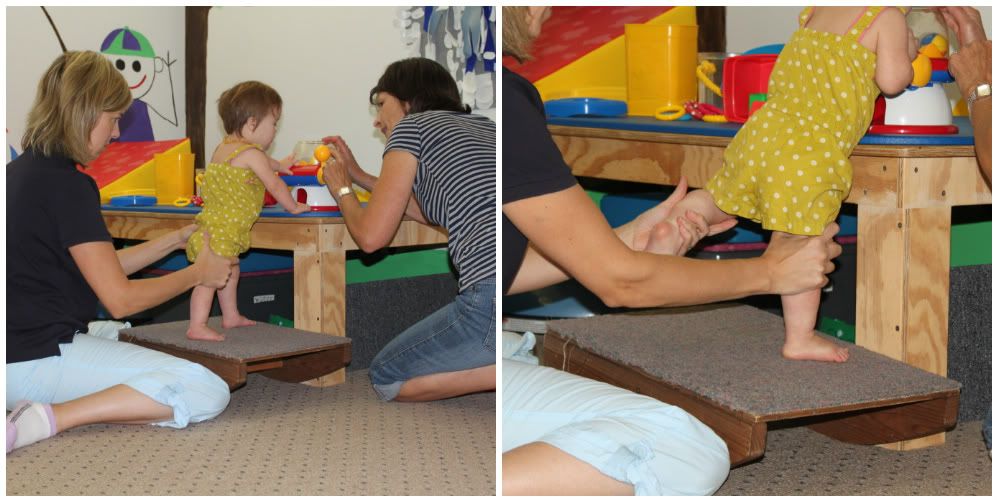 It took awhile but she eventually became confident in herself and in Kim's support and they were able to work on shifting her weight from one leg to the next.

Vada worked on her core muscles and coordination.
She worked on rotating her whole body when she moved from position to another.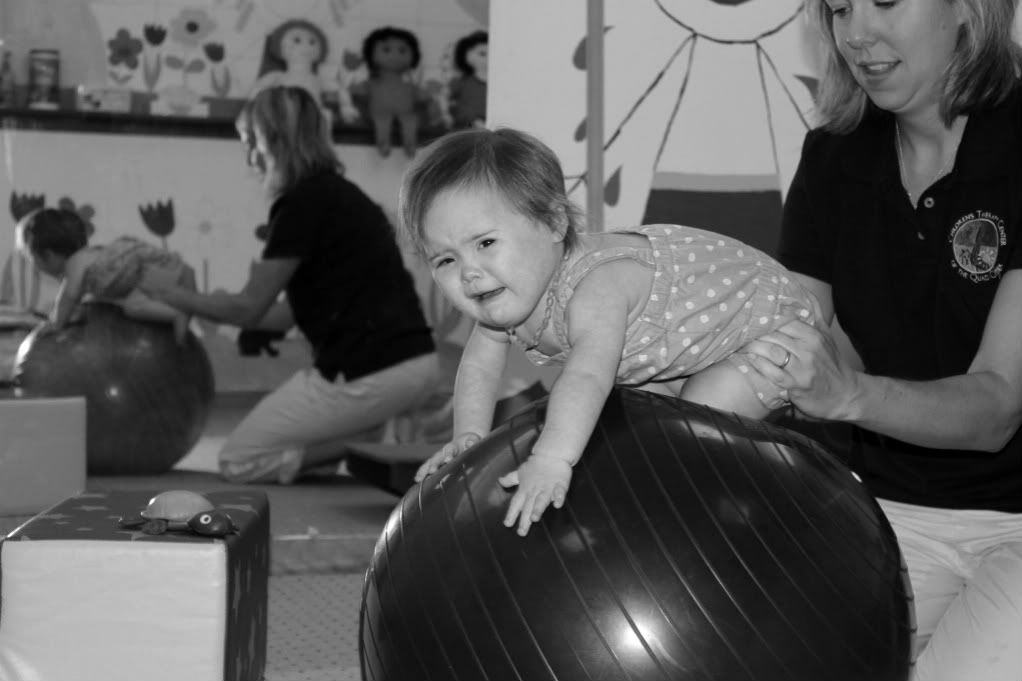 ... and then she was done.
Grandma comes to many of Vada's therapy sessions and today she was even able to hep out, which i know she enjoyed. She is one rocking' hands on grandmother who wants to participate and learn all that she can to help enrich each of her grand babies lives. She's a blessing- in many more ways than just one!
After therapy we had lunch and then headed to one of the local hospitals. Vada needed to get her second spinal X Ray to check for
atlantoaxial instability (AAI)
as well as two separate lab orders that needed to be drawn. The X Ray went alright. She's a baby and didn't appreciate nor understand why her head was being held in a particular position that looked to be quite uncomfortable. After the X Ray we took her to the lab where they poked and fished in her little arms for too long and were still unable to get the 12ML's of blood that they needed, so we had to go to another hospital-- but first we had to pick up Jasmine from school and then drop her off at home so that
she
could do her homework and then take herself to Karate. Luckily, the second hospital's
phlebotomist
was able to get the amount of blood needed and it only took her one stick and minimal fishing around to get it.
Throughout all of this Vada was such a doll. Don't get me wrong-- she fought and cried and even did some screaming throughout the uncomfortable testing that were done today, (That whole myth about people who have Down syndrome always being happy is a huge misconception. This sweet girl has
every
emotion that anyone else is able to experience and today she expressed quite a wide range of them.) however, for what was done, she did great!
Once we were home she perked back up and we had a great night of playing and messing around. She even showed off some new balancing skills!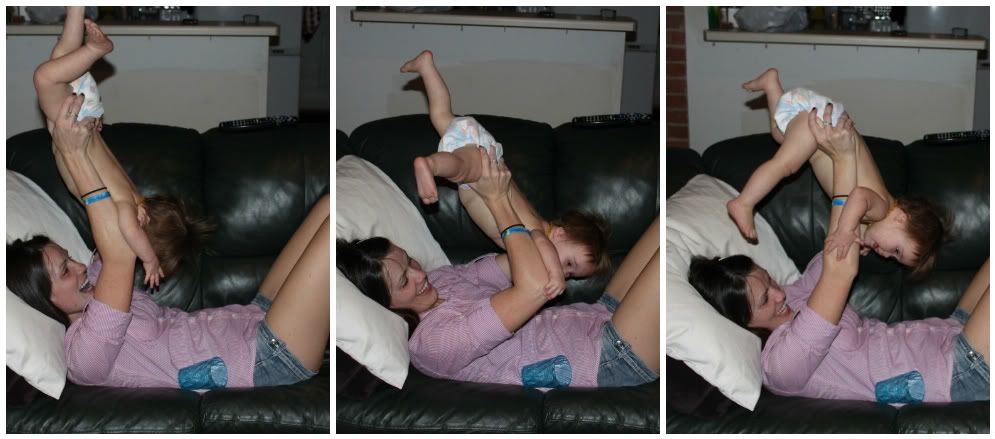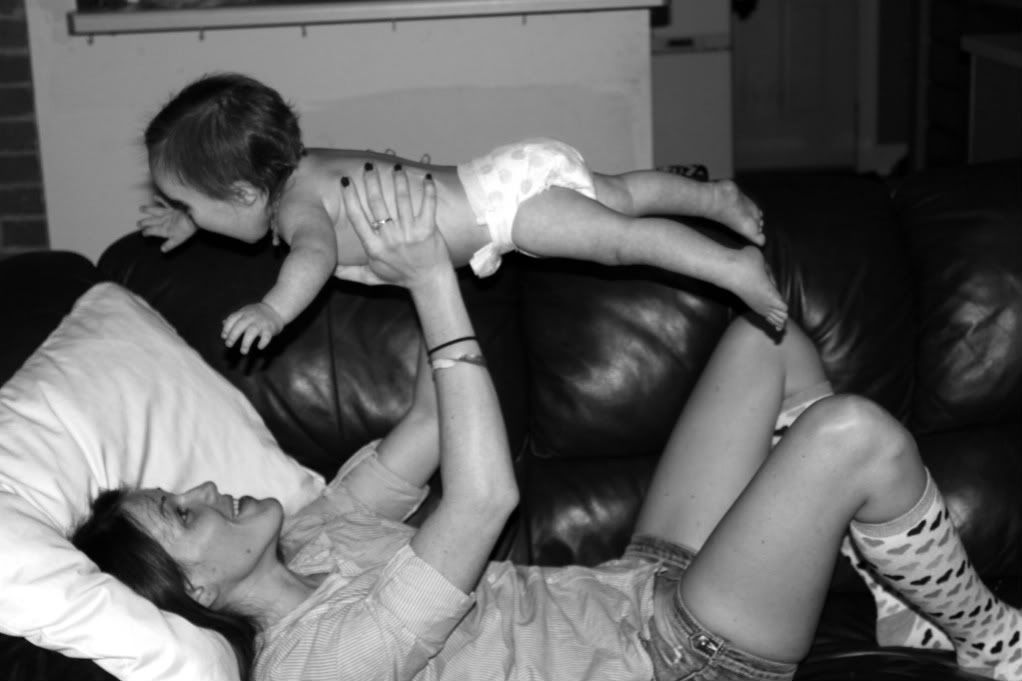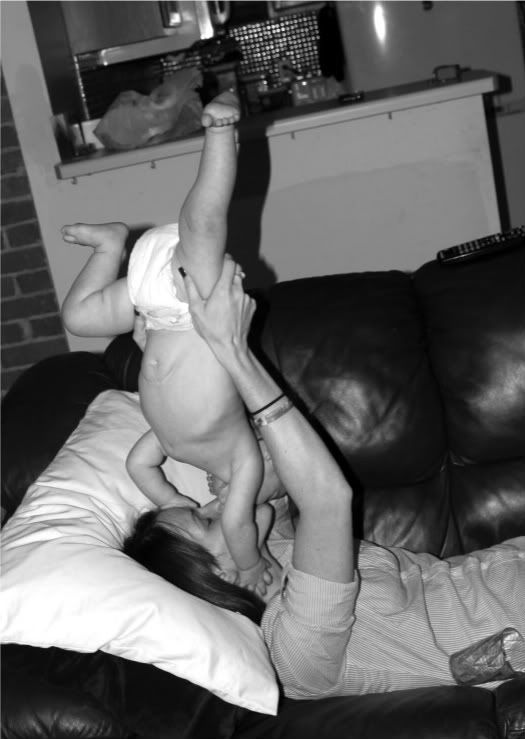 On a final note for Vada-- the Neurologists office called today and we scheduled Vada for more testing, on September 11th, after church, Vada and I will head back to Saint Louis for a four day
VEEG
. Hopefully, we will have some sort of plan on getting Vada's seizures under control before we leave. Currently, her medications have been increased a third time. Some of the labs that were drawn today has to do with checking her drug/blood levels. She may be at the maximum for the medications that she is on and increasing may be out of the question-- or not.
Finally... My oldest, Jasmine, who is almost 12, babysat for the first time on Sunday! For. A. Non. Family. Member!!! She watched two little boys-- one who was still in diapers! She didn't actually have to change any but she may have. It would have been kind of funny too. When you grow with only girls around throwing a boy into the mix adds a little bit of anxiety to things. She did a good job and she felt great about the job she did. I am very proud of her! My little girl is growing up and she is turning into quite an amazing person. With that being said Vada thought that it was ridiculous that Jasmine didn't have to change any diapers while babysitting, so today she expressed those very feelings... and pooped on her!
Hey
,
what are sister's for
?